Preparing Your Vehicle for a Road Trip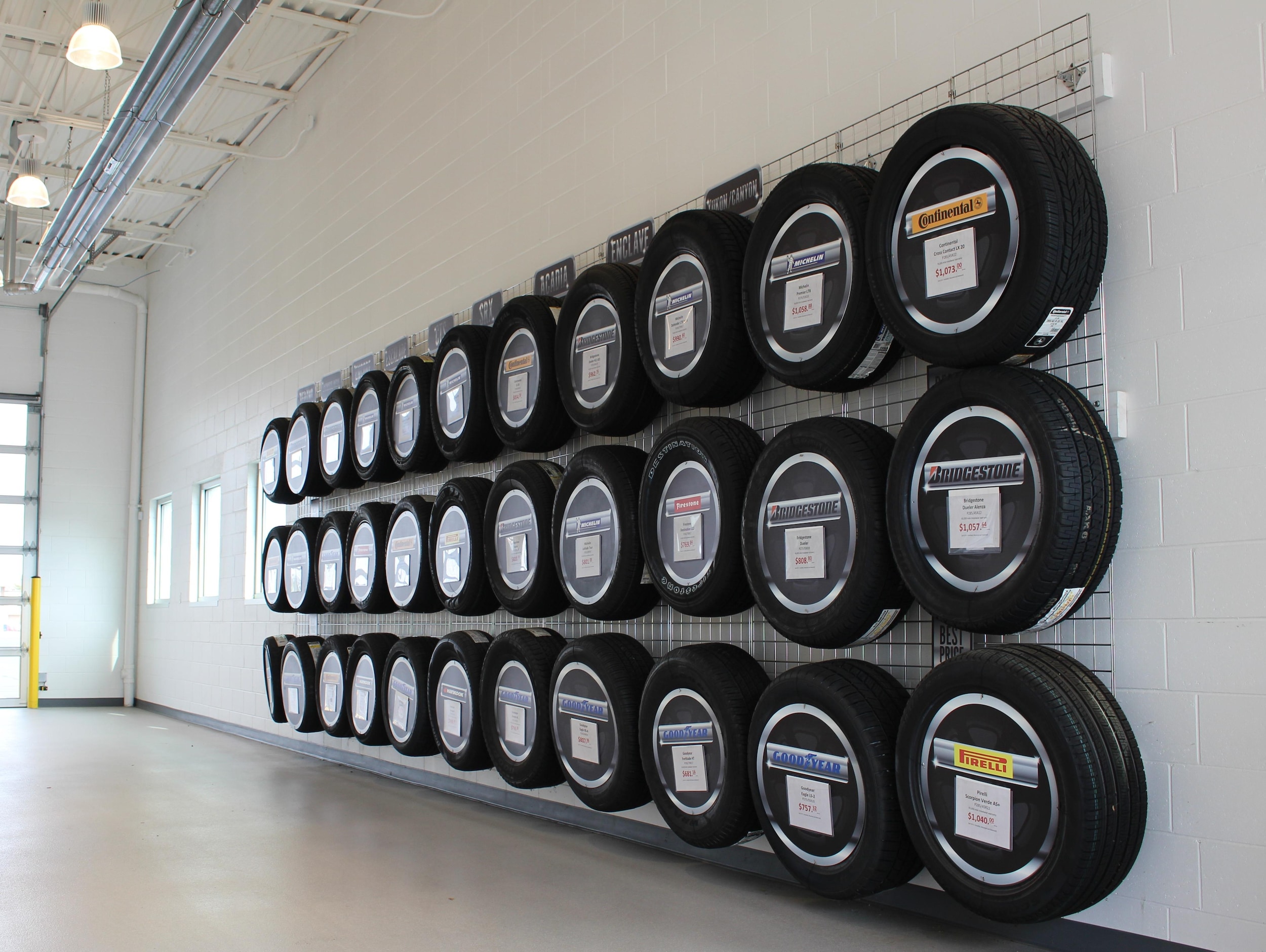 There is a lot to check off your list when you're planning a road trip. One thing that might not be at the top of your list, but should be, is getting maintenance on your vehicle. Don't let a broken down vehicle ruin your road trip! Now is a great time to schedule a full vehicle inspection to diagnose any problems and prepare your vehicle for the upcoming road trips. The Certified Service Center at Fuson Automotive is prepared to help you with all of your vehicle maintenance needs before you hit the road this season.
We have prepared a short list of maintenance items for you to consider before your next road trip. Plan ahead and get your vehicle ready with these maintenance items to help ensure you get to your destination safely:
• Check Your Oil: Although the number of miles you go before getting an oil change depends on the make and model of your vehicle, this simple maintenance will keep your car running smoothly, especially over long distances. If you're not sure how long you should wait to change your oil and oil filter, check the owner's manual for more information or come into our Certified Service Center. Regular oil changes will enhance the performance of your engine. So, make sure you have plenty of clean oil before you leave for your trip. If you need assistance checking your oil, our friendly staff can help!
• Check Your Tires: Underinflated tires could be a safety hazard, so be sure not to overlook this item before leaving for your road trip. Temperature changes affect your tire pressure, so if you're traveling through different climates, consider checking your tire pressure on the road as well. While checking your tire pressure, also be sure to check the life of your tires. We recommend a set of all season tires for most driving purposes. Your vehicle needs the right traction on the road, so be sure to also check the tread on your tires. If you notice uneven wearing, this may be a sign to rotate and balance them.
• Check Your Brakes: Although you might not be hearing any strange noises, it's always a good idea to inspect the health of all the brakes. You don't want to find out your brakes need work when you need them most, because nothing is more important than having maximum stopping power! A proper brake inspection checks the function of the overall system, which includes the brake pads and rotors. Sometimes, brakes need servicing even when they aren't showing signs of wear, so an inspection is always a good idea. The experts at Fuson Automotive are always here to help.
• Check Your Battery: How long has it been since you've tested the life of your vehicle's battery? Without a working battery, you're not going to be going anywhere. Don't miss out on the festivities because you didn't have your battery checked by the experts here at Fuson Automotive.
• Check Your Wiper Blades: This is especially important if you're traveling through different types of weather. In cold weather conditions, you may encounter rain, snow, or sleet. Be sure you wipers are in good condition before you need them.
• Check Your Lights: In the dark on a road trip is not when you want to find out your lights need maintenance, especially if you're planning to drive roads you don't travel often. Walk around the entire vehicle to ensure everything is working properly. If you need lights replaced, our staff can help.
• Check Other Fluids: Before and during a road trip is also a good time to check other fluids, such as brake fluid, transmission fluid, windshield washer fluid, and more. Keep these fluids at the indicated level to avoid future problems.
• Clean Interior and Exterior: Having a clean vehicle can be a great feeling! Besides looking a feeling good, having a clean vehicle can also make your next road trip safer. A good place to start is to clean the exterior of your vehicle to remove any road grime build up. This will preserve the longevity of your vehicle's paint. In addition to washing your car, clean/inspect under the hood to remove any debris. You may also consider cleaning the interior of your vehicle to remove excess trash or other unnecessary items. Our friendly Detail Center staff would be happy to assist you in cleaning your vehicle!
Once you have checked all the items off the list, you are on the right track in preparing your vehicle for the upcoming road trips. If you cannot check all the items off the list, it may be time to schedule service. Give the experts at Fuson Automotive a call at (888) 635-0389 or schedule an appointment online to get your vehicle maintenance taken care of before your next road trip!